Start fresh or Upload a PDF, doc, or presentation. In minutes you'll have online content that impresses.
Make And Share Content That Impresses
Shouldn't your content look this good online.
Professionally present your content on a dedicated, branded microsite.
You only get one shot at making a great first impression. Make it count. Simplebooklet is all about making sure your customers are impressed when they read your content.
You'll be sharing content in minutes, and our mobile-friendly view makes sure it looks great on every device.
All For One, One For All
Build customer trust with your own branded collections webpage.
Keep your content organized, branded, and easily discoverable.
From one easy to remember weblink, you'll share a personalized, curated collection with your VIPs. Our unique collection webpage can be personalized to one person or a whole customer category. Unlimited collections mean you can engage customers with meaning and purpose.
Collections are a living webpage. Add more content as your customer relationship develops. Collections can be created for an audience of one or an audience of many, its up to you.
Engage With Your Audience
Make your microsite presentation come alive with these features.
Page Narration
Narrate each page of your simplebooklet to give your audience context around your content.
Lightbox Video
Enhance your page content with videos, images, and captions that you can't do in print.
Calls To Action
Add contact information and engagement buttons to drive inbound leads.
Custom Layouts
Configure and combine 1000s of presentation layouts for your microsite to make it your own.
Branding
Use your own logo, domain, and more so customer's know the content can be trusted.
Backgrounds
Use color, patterns, or royalty free photos to display your simplebooklet in all its glory.
ECommerce
Embed products you sell on your favorite ecommerce platform right in your simplebooklet page.
Lead Gates
Capture valuable customer information before providing access to your unique content.
Integrations
Use the services you already love to build even more features in your simplebooklet microsite.
The Impress People Platform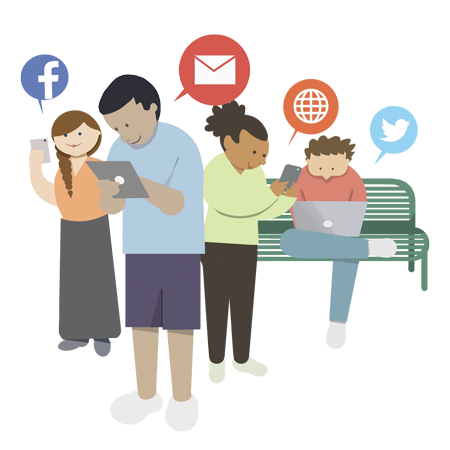 Go where your customers hang out
Generate new leads for your business by going to where your customers are, not waiting for them to find you. Simplebooklet is about making a great first impression with your customer in the places they hang out online; in email, on social pages, and from your own branded microsite. It's a great alternative to just buying more online ads.
Impress people with your content presentation
When you share content on the simplebooklet platform, you are inspiring confidence in your customers. Let the personal, professional content experience on simplebooklet persuade your customer on your behalf. You show people you care about their entire customer experience, from learning about the value you bring to the table to after-sales support, in a format that keeps the content on point. You build trust in your brand, your products, and get loyal customers in return.
Engage with people to take the next step
Whether creating new content from scratch or getting your print collateral to work for you online, simplebooklet's built in engagement tools ensure interest becomes engagement, engagement becomes a customer. Increase your conversion rate by up to 5X when you publish your content on tthe simplebooklet platform.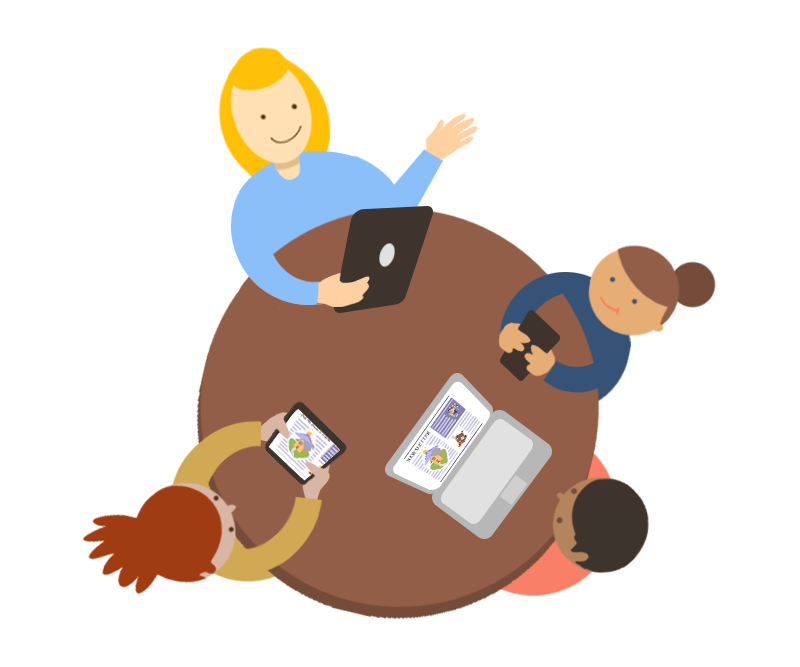 Tracking That Makes Sense
Content analysis you can actually use to take action.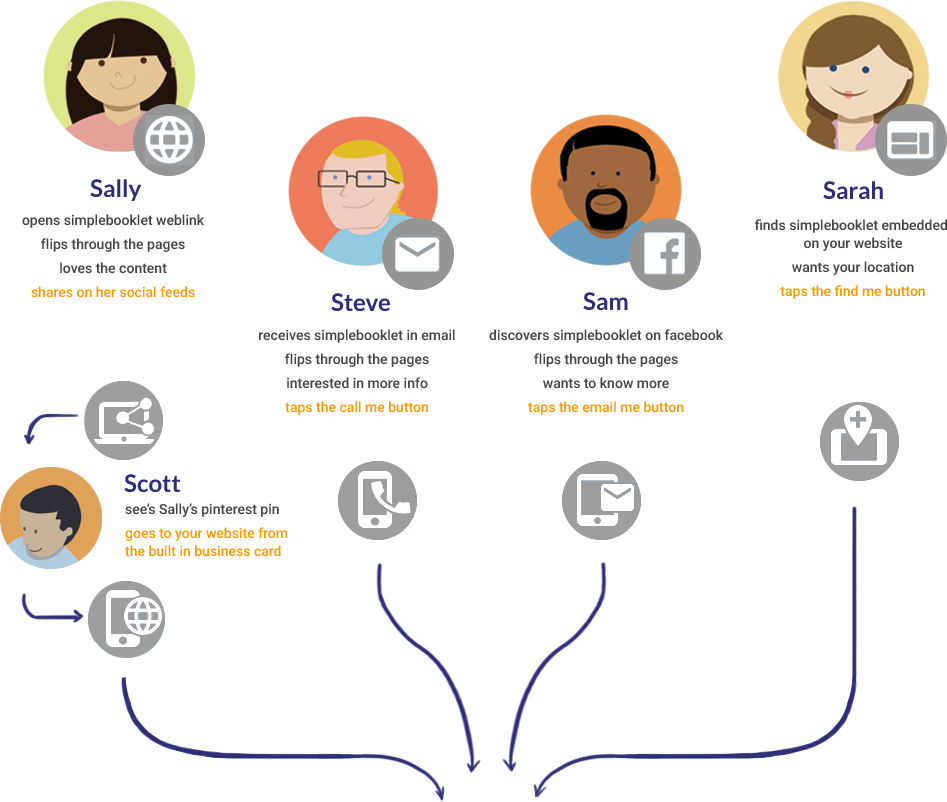 Understand your customer journey
With detailed metrics on your marketing content's journey, you'll see how introductions become customers. Reach more customers with better SEO, organic search and social results, and more interesting emails. Understand what go them to take the next step to engage with your business. Get customer engagement so you can close business.
It's Really This Easy
Upload Your File or Start Fresh.
You can get a headstart on your new microsite by uploading your existing PDF, Document, or Presentation file into our HTML5 conversion engine.
Don't have a file to upload? No problem, start with a fresh booklet for your microsite.
Edit and Enhance Your Pages.
Make your pages interactive and engaging in our dead simple, drag and drop editor. Add and edit text, images, call to action buttons, videos, hyperlinks, and more.
Design Your Microsite Presentation.
Support your marketing collateral with a presentation that highlights your business and your brand. Add your logo and custom domain, then configure your microsite navigation to best suit your content.
Promote Your New Digital Marketing Collateral Everywhere.
Your marketing collateral has it's own dedicated, custom domain so customers know it's you.
Send your new digital marketing collateral in email, post it to social feeds, embed it on your own website, and download it in multiple formats.
You'll be reaching customers on all their devices in minutes.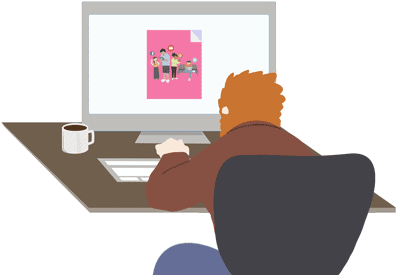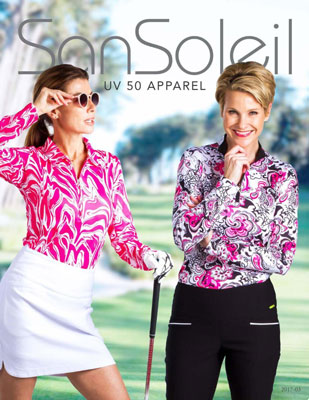 SanSoleil communicates their quarterly look books across social media and out to retail buyers.
Look Book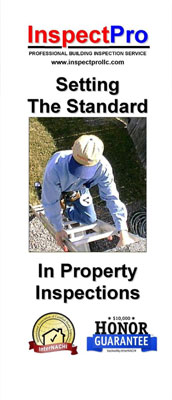 InspectPro saves money by distributing their print brochure online as a digital microsite.
Tri-fold Brochure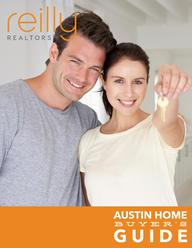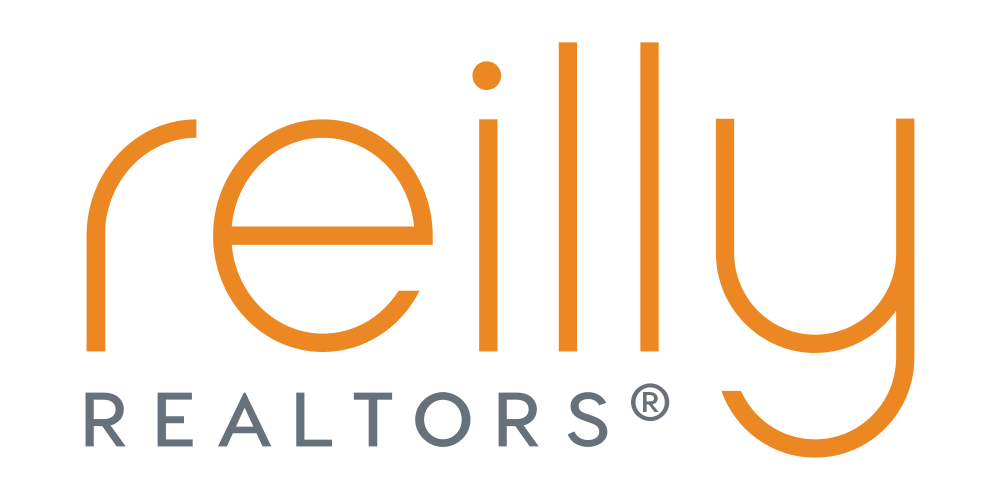 Reilly Realtors creates buying and selling guide microsites for each and every realtor on their team.
Guide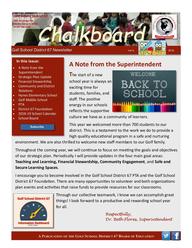 Chalkboard reaches readers on social networks, in email, and embedded on their school website with a simplebooklet newsletter microsite.
Newsletter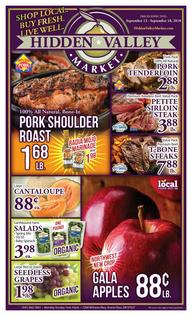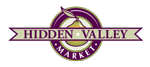 Hidden Valley posts their weekly flyer to social networks and send it through their mailing list.
Weekly Flyer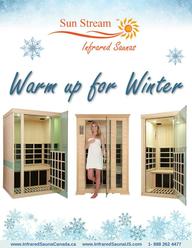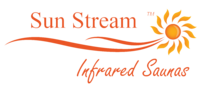 Sun Stream Saunas deliver's product brochures to prospective customers without the cost of printing and mailing.
Brochure
Why microsites for marketing collateral work
You want results, not features.
Print marketing collateral is a critical, time-tested part of any successful businesses sales and marketing strategy. They get a clear message across to potential customers in as few pages as possible. This compact, direct design works perfectly for the short attention span of online customers. You just need to get your old print marketing collateral to these customers in the places they go online.
Lots of people give up and try sharing a PDF, Word file, or Powerpoint with customers. But these files let customers down: they look like virus riddled email attachments; aren't easily shared on social networks; impossibly difficult to add to your webpage; and just plain boring in their presentation.
That's where simplebooklet comes in. With simplebooklet, your print collateral becomes a professionally presented online piece of content with it's own dedicated microsite. You can view your digital marketing collateral everywhere, to any device. All you need to do is share that new, branded URL with the confidence of knowing that anyone, on any device, can flip through your professional looking online collateral.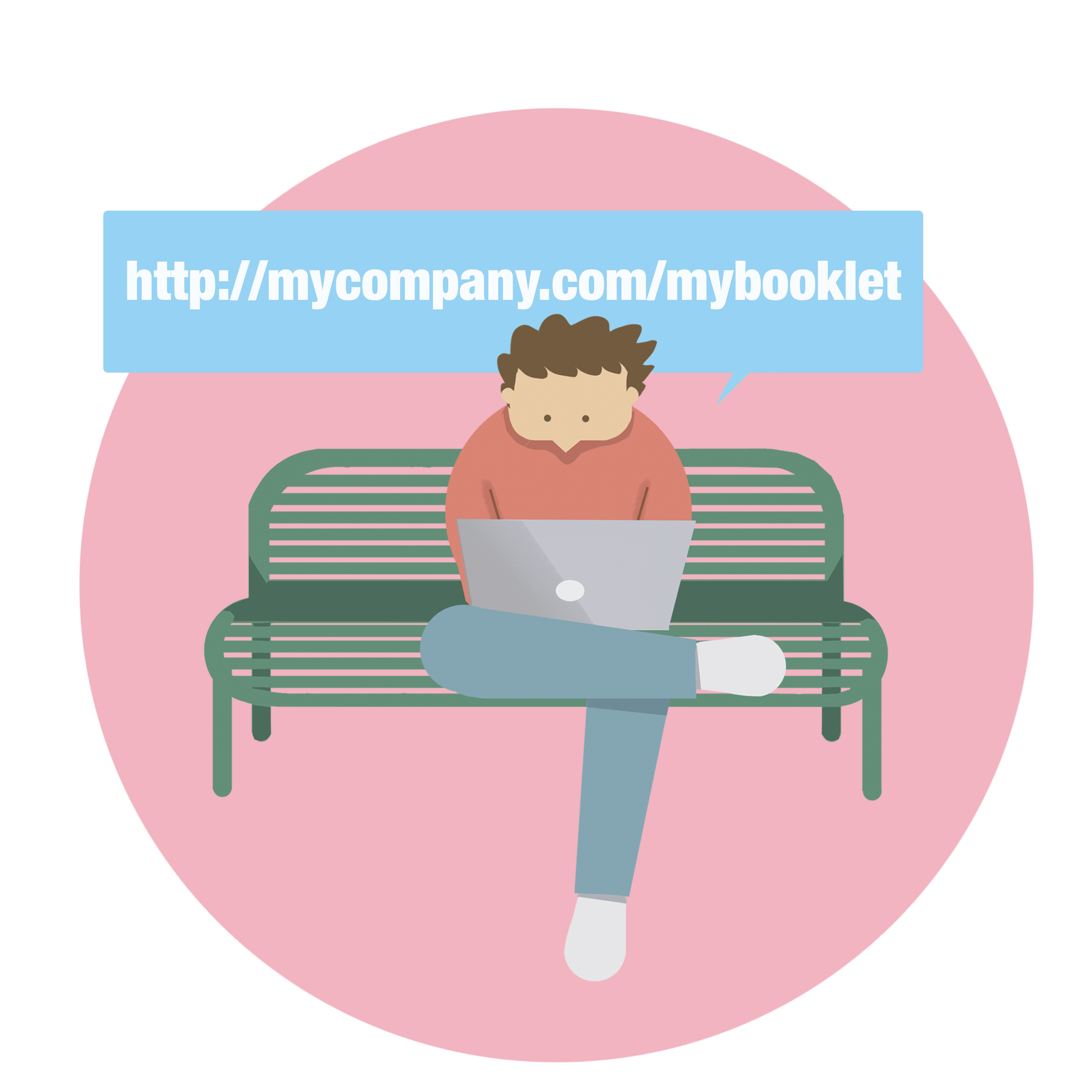 Do I need any technical skills?

No. Drag your file onto your dashboard and we'll do all the optimization work. All the customization you do for your pages is via drag and drop tools. Promote from easy to use buttons that are integrated with the services you use.

How much does it cost?

Start for free. When you're ready, upgrade to any of our plans. Advertising will disappear and you'll unlock powerful new features. Compare us to our competitors: Flipsnack, flippingbook, paperturn, issuu, and Flipbuilder.

I don't have a file, can I start from scratch?

Yes, you can start with a blank booklet and add your own text, images, and content on up to 400 pages.

Do I need a website?

No. Every simplebooklet gets a custom url and is hosted on simplebooklet. There are no bandwidth or hosting costs, so promote your new marketing collateral microsite as much as possible.

Can I update my simplebooklets?

Yes. Every simplebooklet is a living document. If you update any content on your booklet, it will be automatically updated in all the places you've promoted and published it.

Can I add it to my website?

Yes. We have plugins, embed code, and static cover pages so you can add a version of your simplebooklet to your website. They are fully interactive, functioning booklets just like the one you see on your dedicated url.

Can I email my simplebooklets?

Yes. With simplebooklet, you can use our email tools that offer you multiple html rich layouts to send to customers. Even add animated gifs to your emails to increase engagement. Or integrate your simplebooklet with your favorite email service like mailchimp.
Some of the 200,000+ businesses using simplebooklet